Knowledge and technology for the battery of tomorrow
The process of manufacturing a battery cell involves various small steps, ranging from material procurement to cell production and recycling. It's evident that the value chain of battery cell production is extensive, and the required skills are diverse. For small and medium-sized companies, these challenges are even more daunting, as they often lack the resources to handle all the crucial components of the chain simultaneously. To assist such companies and consolidate knowledge on batteries, the "Transformation Hub Battery Cell Value Chain (TraWeBa)" project was launched. The project brings together partners from science and industry to pool knowledge and technologies, which can be availed by industrial customers.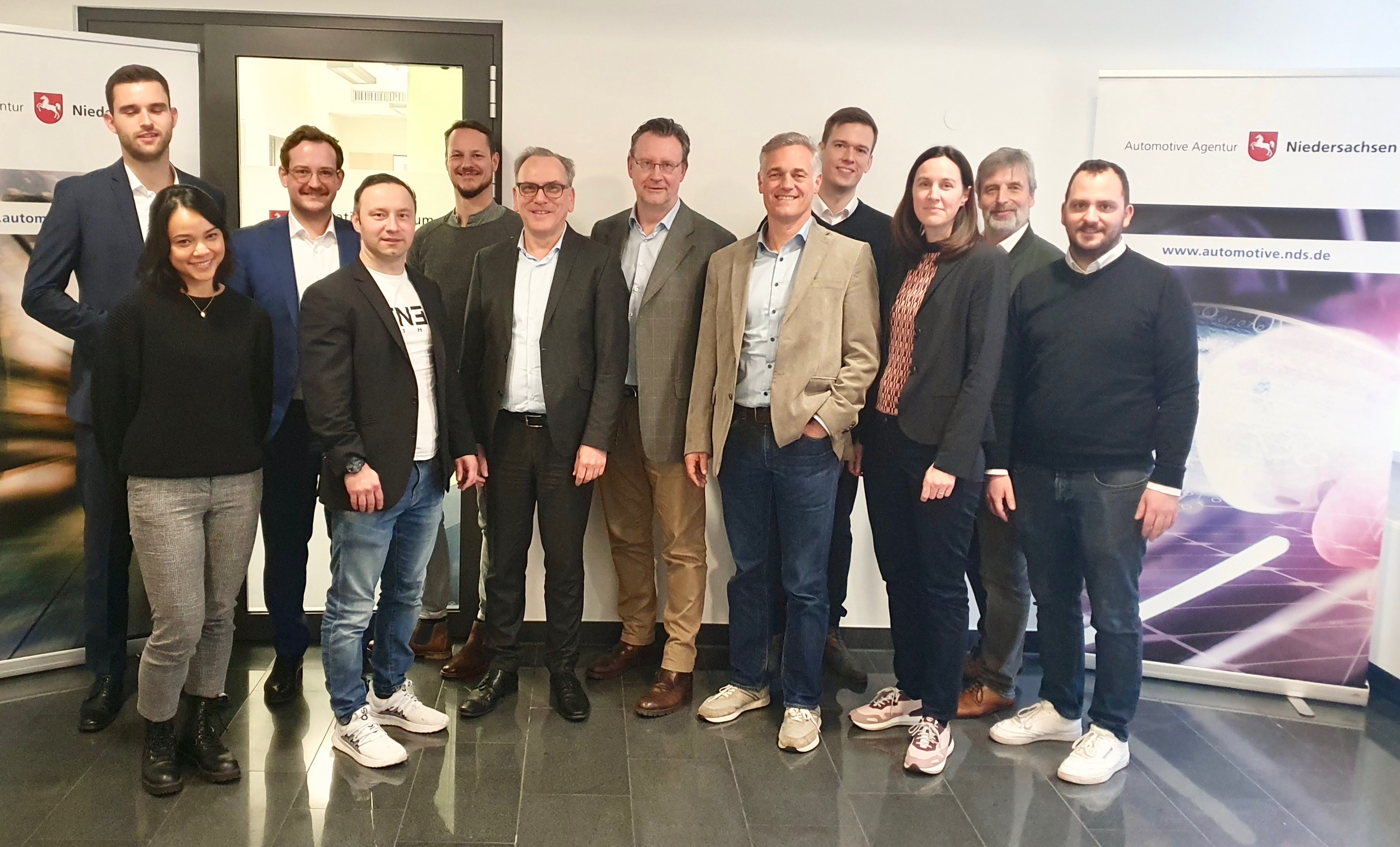 Industrial companies face a major challenge in battery cell production due to the complex processes, technologies, and necessary know-how involved. To address this, the "TraWeBa" project aims to provide comprehensive support, mapping out all aspects of battery cell production and making crucial information readily available. The project is a collaboration between esteemed partners including the Fraunhofer Institute for Ceramic Technologies and Systems IKTS, the Fraunhofer Institute for Systems and Innovation Research ISI, the Fraunhofer Institute for Production Technology IPT, and the Fraunhofer Research Institution for Battery Cell Research FFB. Other participants include the Automotive Agentur Niedersachsen, Circular Valley - Circular Economy Accelerator GmbH, and Saaris - automotive Saarland. The Automotive Cluster East Germany (ACOD) will oversee the project's coordination and management.
"Our TraWeBa project plays a crucial role in bolstering battery cell production in Germany and Europe, and we take pride in contributing towards it."
- Dr. Oliver Krätzig, Technology Manager
The TraWeBa project aims to promote the European battery cell value chain to reduce production costs and environmental impact. As electric vehicles gain popularity and stationary energy storage demand rises, the battery industry is rapidly expanding. Battery cells are a crucial component of batteries, but currently, the majority of them are produced in Asia, primarily in China and South Korea. Unfortunately, battery cell production is highly energy-intensive and environmentally damaging. Therefore, it is crucial to continue research and development efforts to tackle these challenges.
The Fraunhofer FFB is a crucial contributor to this project. The ongoing construction of "FFB PreFab" and "FFB Fab" will establish a production and research infrastructure on a massive scale, where innovations can be tested and scaled up for industry applications. As part of the "TraWeBa" initiative, Fraunhofer FFB is responsible for mapping the entire value chain of battery cell production, and especially for conducting knowledge and technology scouting.
Ultimately, the project aims to develop a knowledge and technology transfer concept that connects industry customers with battery topic experts. This will include B2B tools and communication tailored to specific target groups. Additionally, the portfolio will provide an overview of other research and development topics and business development projects to round out the offerings.